5/8 Axis Cnc Bridge Saw Helios Dea
Francesca Catena
Telephone:
0039-0873 341584
Add to Basket
Product Description:
Helios Dea is а revolutionary bridge saw and machining center with 5 interpolated axis (8 with the Robo-Move system). It is powerful, fast, precise, and reliable; ideal for all types of cut (straight, curved, angled, etc) and manufacturing of complex frames with disk or milling tool. It is very easy to use thanks to the software, developed by Helios Automazioni and to the possible accessories. The patented Robo-Move system, equipped on Helios Dea, carries out all the functions of handling, clamping, and unloading of the pieces in total automation and execution speed.
Thanks to the several precautions, that make the entire process automatic and safe for the operator, Helios Dea can represent the safest and the most precise machine among the stone market.
Learn more here:
http://www.heliosautomazioni.com/en/bridge-saw/dea.php
http://www.heliosautomazioni.com/en/news/city-of-light.html
Don't hesitate to contact us for any further detail.
Feel free to book a demo at our plant, you will be our special guest!
Whatsapp call / mobile phone: +393485411551
Contact Details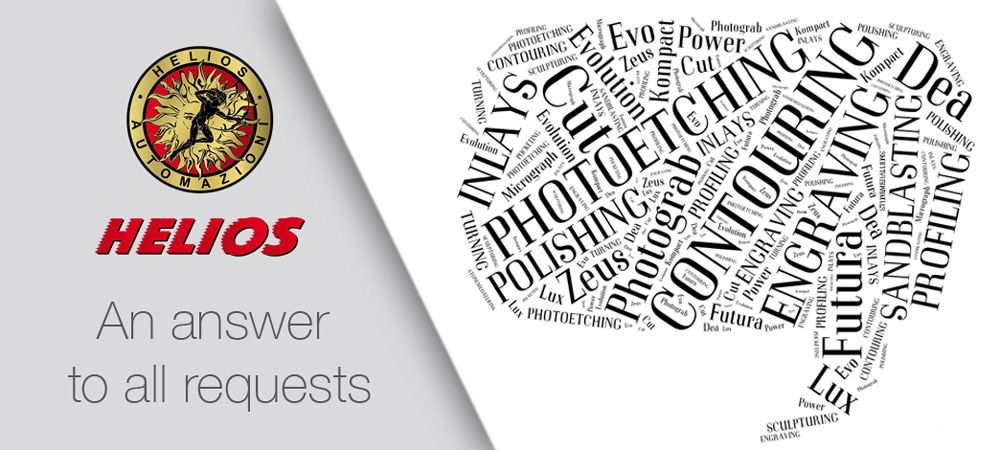 Francesca Catena
Telephone:

0039-0873 341584

Fax No:

0039-0873 545077

Mobile:

0039-3441482754

Company Address

Viale Francia, Zona Industriale - San Salvo (CH) Italy
Send a message to this supplier