Bridge Saw-Robo Move System
Francesca Catena
Telephone:
0039-0873 341584
Add to Basket
Product Description:
Helios Automazioni, always sensitive to the relationship between operator and machine, has developed and patented a system, which is unique in the world. The Robo move system allows a total automation of the cutting processes of the slabs (marble, granite, synthetics, etc…).
The Helios Research & Development Office has conceived the Robo-Move system as a cutting assistant, which avoids the operator a manual heavy work.
The Helios patented system helps the unloading of the pieces, ensuring the integrity of the materials while the machine is working.
As it is completely automated, Robo-Move takes care of the pieces during the movements without the operator manual intervention.
learn more here:
https://www.facebook.com/heliosautomazionisrl/
http://www.heliosautomazioni.com/en/home-en.html
Don't hesitate to contact us for any further detail.
Feel free to book a demo at our plant, you will be our special guest!
Whatsapp call / mobile phone: +393485411551
Contact Details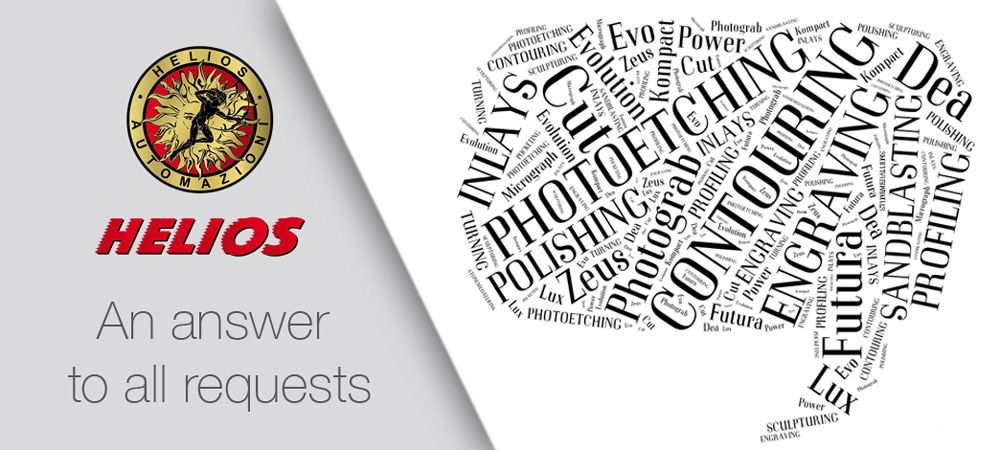 Francesca Catena
Telephone:

0039-0873 341584

Fax No:

0039-0873 545077

Mobile:

0039-3441482754

Company Address

Viale Francia, Zona Industriale - San Salvo (CH) Italy
Send a message to this supplier