Helios Photograb - Photo Etching Machine
Francesca Catena
Telephone:
0039-0873 341584
Add to Basket
Product Description:
The CNC photo etching machine Helios Photograb and Helios Micrograf have been developed to answer the several request regarding etching on different materials like stone, marble, granite, glass, etc... The solid structure and the linear rails with recirculating ball bearing makes it very precise. The use of a replaceable diamond tool makes the machine suitable for the high definition reproduction of photographic images, drawings, and fonts. The versatility of this photo etching machine allows to achieve several machinings suitable for different application fields from sacred art to interior design. The small dimensions adapt this machines to every workshop.

LEARN MORE HERE:
http://www.heliosautomazioni.com/en/photo-etching-machines/photograb.php
Don't hesitate to contact us for any further detail.
Feel free to book a demo at our plant, you will be our special guest!
Whatsapp call / mobile phone: +393485411551
Contact Details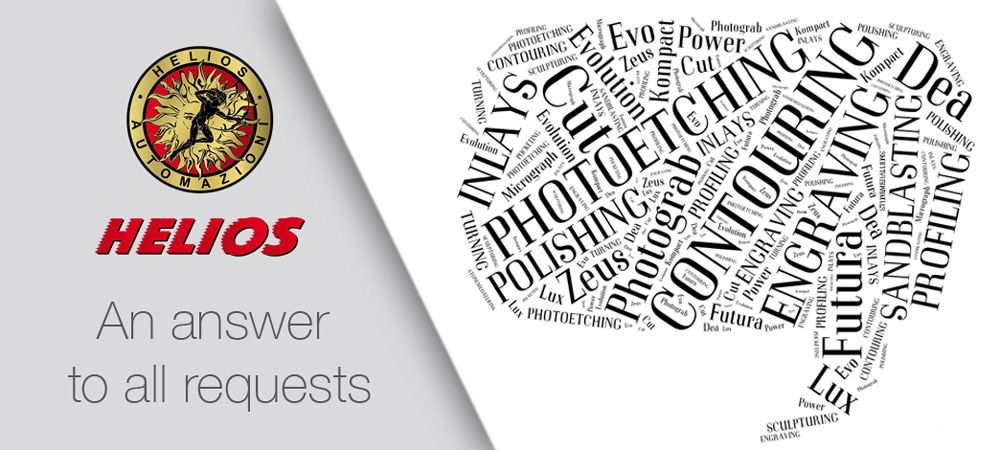 Francesca Catena
Telephone:

0039-0873 341584

Fax No:

0039-0873 545077

Mobile:

0039-3441482754

Company Address

Viale Francia, Zona Industriale - San Salvo (CH) Italy
Send a message to this supplier