Integrated System 4.0 Bridge Saw - Cnc Router - Countertops Machine
Francesca Catena
Telephone:
0039-0873 341584
Add to Basket
Product Description:
The integrated system 4.0: ideal for the countertops fabrication, perfect for all kind of processes.
The integrated Seven-Cut system is the new frontier of Helios Automation's assisted robotics. The international patent Robo-Move system connects the 5-axis bridge saw Helios Cut 500 and the 8-axis machining center Helios Seven with double head. The Robo-Move system is a numeric control crane that operates within the two machines. It moves the already cut pieces thanks to independent suction cups in order to avoid the cutting intersections, it carries curved pieces, long and tight pieces and it unloads them without any intervention of the operator.
It can be considered a machine into the machine, a cutting edge technology with the following advantages:

1. Lower management costs of the production cycle.
2. Mass-production and no dead times.
3. Labor saving.
4. The highest quality and precision of the finished product.
5. Saving on tools duration.
6. Safety
Feel free to contact us anytime.
Please consider a visit at our plant in Italy ... you will be our special guest!
find more here:

http://www.heliosautomazioni.com/en/news/the-integrated-system-4.0.html
don't fornget to like, share & thrive
https://www.facebook.com/heliosautomazionisrl/
Contact Details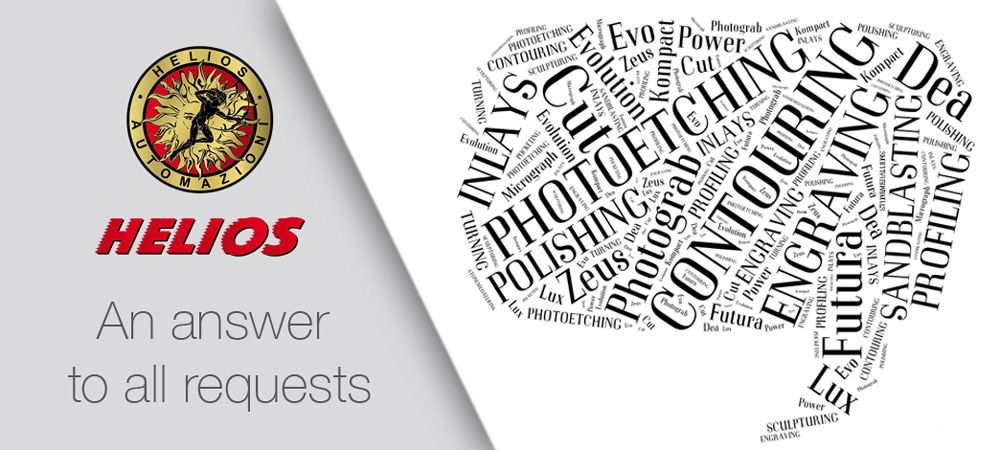 Francesca Catena
Telephone:

0039-0873 341584

Fax No:

0039-0873 545077

Mobile:

0039-3441482754

Company Address

Viale Francia, Zona Industriale - San Salvo (CH) Italy
Send a message to this supplier