Lux Cnc Polishing Machine
Francesca Catena
Telephone:
0039-0873 341584
Add to Basket
Product Description:
Helios Lux is the fastest and the most performing polishing machine among the stone processing technologies market, thanks to two patents, which manage the pressure and the tool change. The exclusive characteristic is the stainless steel monolithic structure, which guarantees a total endurance against the corrosion of polishing abrasives. Helios Lux can be equipped with the Easy-load overturning system , which allows the load of the slabs without the minimal effort. The exclusive X-LUX software manages the polishing machine and allows the polishing process on marble, granite, onyx and synthetic materials following preset or modifiable parametric paths according to the specific needs. X-LUX also manages Helios Photo Scan, the system of photographic acquisition of shapes, which automatically detects the perimeter of irregular slabs, and then generates automatically the polishing wheel path.
http://www.heliosautomazioni.com/en/polishing-machines/lux.php

https://www.youtube.com/watch?v=Q8JMCwajtoI
Don't hesitate to contact us for any further detail.
Feel free to book a demo at our plant, you will be our special guest!
Whatsapp call / mobile phone: +393485411551
Contact Details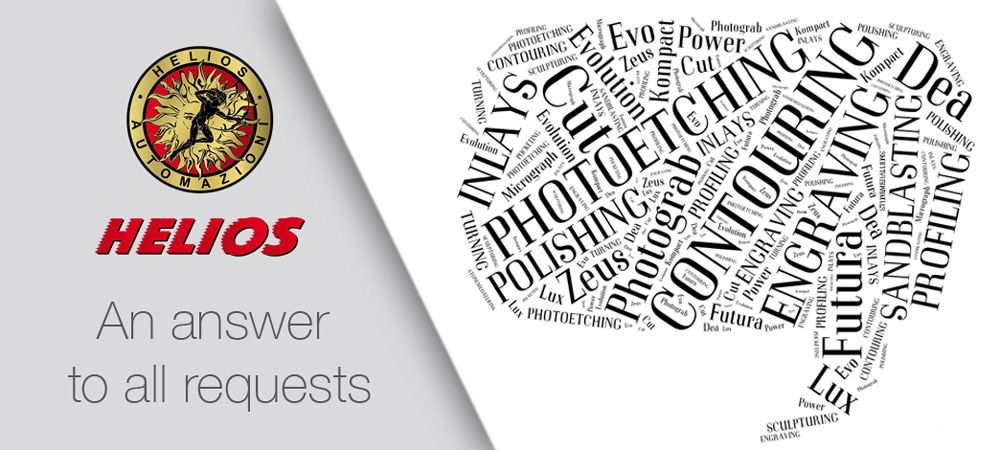 Francesca Catena
Telephone:

0039-0873 341584

Fax No:

0039-0873 545077

Mobile:

0039-3441482754

Company Address

Viale Francia, Zona Industriale - San Salvo (CH) Italy
Send a message to this supplier