X-Touch Software
Francesca Catena
Telephone:
0039-0873 341584
Add to Basket
Product Description:
Helios Automazioni develops and produces the Galaxy Stone software, which is the soul of its machines. It is a precious value that only Helios Automazioni owns. Born from the synergy with its customers, who constantly work to improve and simplify the technological interfaces, it represents the result of the "computerization" of the artisan culture.
The Galaxy Stone is a Cad Cam software under Windows, it is user friendly and complete, developed exclusively for the stone processing technologies.
The Xtouch version comes from the need to facilitate the daily work of the bridge saws operators.
It is a software, which improves the daily work, making it less hard, enjoyable, and more productive. A series of applications organizes at best the orders and contributes to optimize the management of the materials. Important devices that make the Helios Automazioni bridge saws, precise, fast, and userfriendly
LEARN MORE HERE:
http://www.heliosautomazioni.com/en/home-en.html
Don't hesitate to contact us for any further detail.
Feel free to book a demo at our plant, you will be our special guest!
Whatsapp call / mobile phone: +393485411551
Contact Details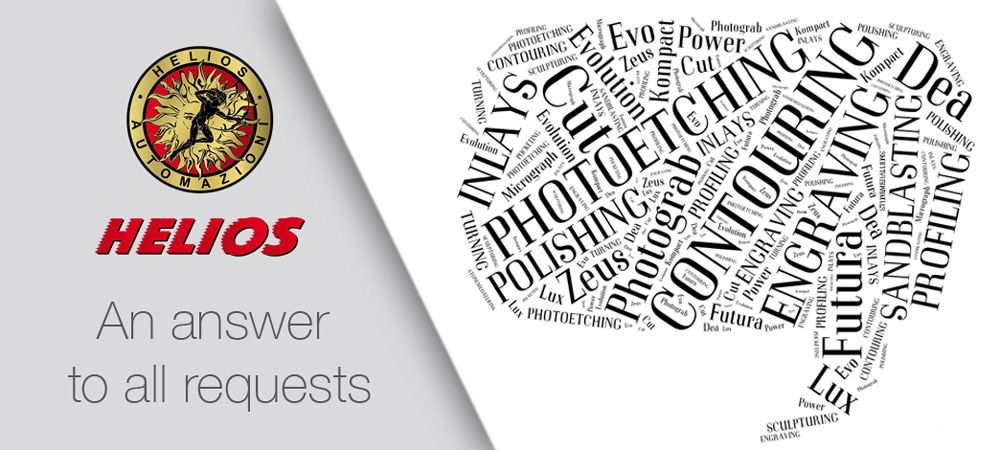 Francesca Catena
Telephone:

0039-0873 341584

Fax No:

0039-0873 545077

Mobile:

0039-3441482754

Company Address

Viale Francia, Zona Industriale - San Salvo (CH) Italy
Send a message to this supplier